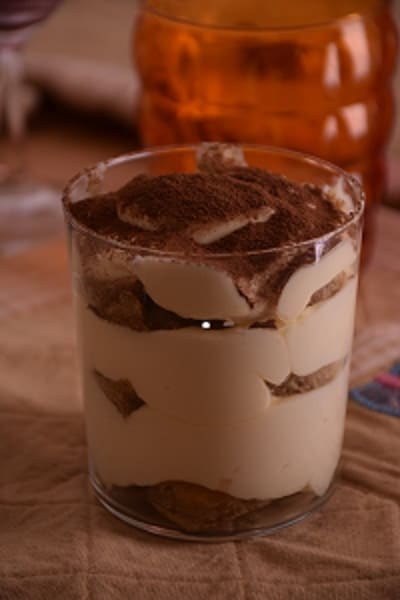 We'll explore the flavors of Italian cuisine during this online and interactive cooking class,.
We will make Tiramisù from scratch and go to know the secrets of this famous dessert born in 1954 in Treviso near Venice
I will teach you how to cook this delicious dessert appreciated by everyone, from children to the elderly, but in in a lighter form than those normally eaten around the world

Once you book the experience you will receive a email with the recepie and the list of tools you need.
For PRIVATE GROUP , TEAM BUILDING and bigger size of the group or availability just contact me.
RULES OF THE EXPERIENCE
ONE RESERVATION FOR EACH PERSON
Class duration:
2:30 h
Time:
11AM (Rome time), 4PM (Rome time), 9PM (Rome time)
Platform
Zoom
Max. number of people
10
Tool list:
Electric whisk, two cups with round bottom, table spoon, rubber spatula, kitchen scale, glasses for Tiramisu
Ingredients:
I will send you the recipes with the ingredients when you booking the class
for more info and booking contact me