Trentino and South Tyrolean cuisine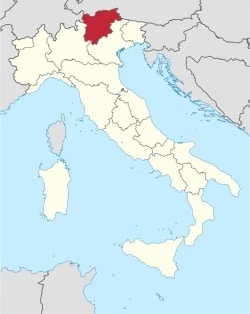 Trentino cuisine
The Trentino cuisine is very influenced and linked, given the many centuries of belonging to the Sacred Roman Empire, the Mitteleuropean and Italian cuisine of the north. There are three main elements that distinguish Trentino cuisine: speck, dairy products and apples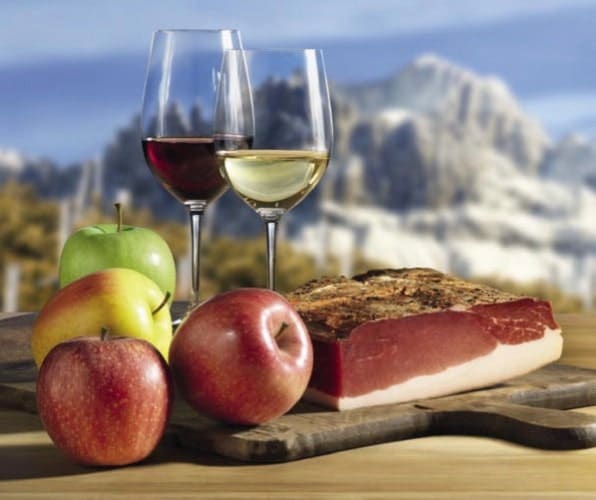 Appetizers
One of the most traditional things is the potato cake, often accompanied by a platter of local meats and cheeses.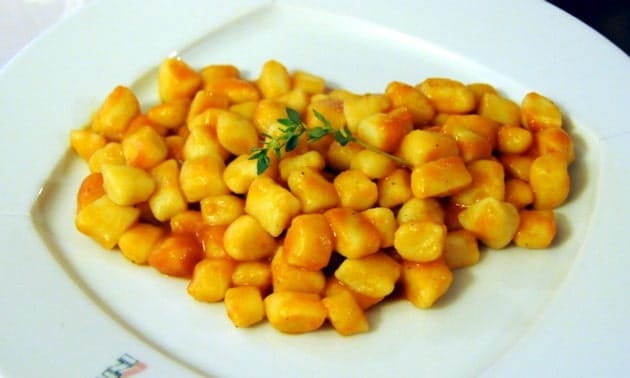 First dishes
Compared to other regions of Italy, there is no type of traditional pasta, food that has largely spread only after World War II. Typical first courses of the Trentino tradition are the soups, among them the "barley soup" (or "orzetto alla trentina"), the Panàda, the Mòsa, the Brö brusà; gnocchi, among all the potato gnocchi in the Trentino style, gnòchi de pan and gnòchi de rye. This tradition  the first place we have Canederli, classically composed of bread and meat varies with the addition of cheese for the palates more greedy, are served in broth or with butter and sage. Like all regional recipes, this has also been exploited by cooks for making variations, such as dumplings with savoy and stinking Moena.
Another typical dish are the Strangolapreti or gnocchi with spinach and homemade bread with some variations such as the one that includes nettle instead of spinach.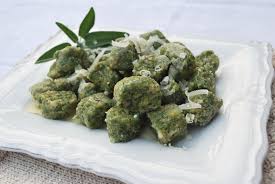 Main dishes
The meat dishes in Trentino are the poor ones of peasant origin, for example the Canederli, the spatzle tasty gnocchetti tirolesi, the stew of offal said "Sguazet" or the stew of meat that is called "Tonco de pontesel".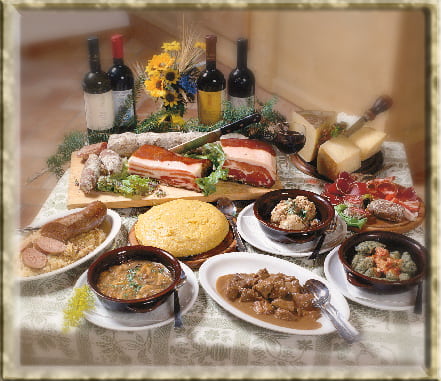 Cheeses
Casolet
Puzzone di Moena
Tosèla
Spressa of the Giudicarie
Vezzena di Lavarone
Wines and liqueurs
Casteller
Teroldego
Holy Wine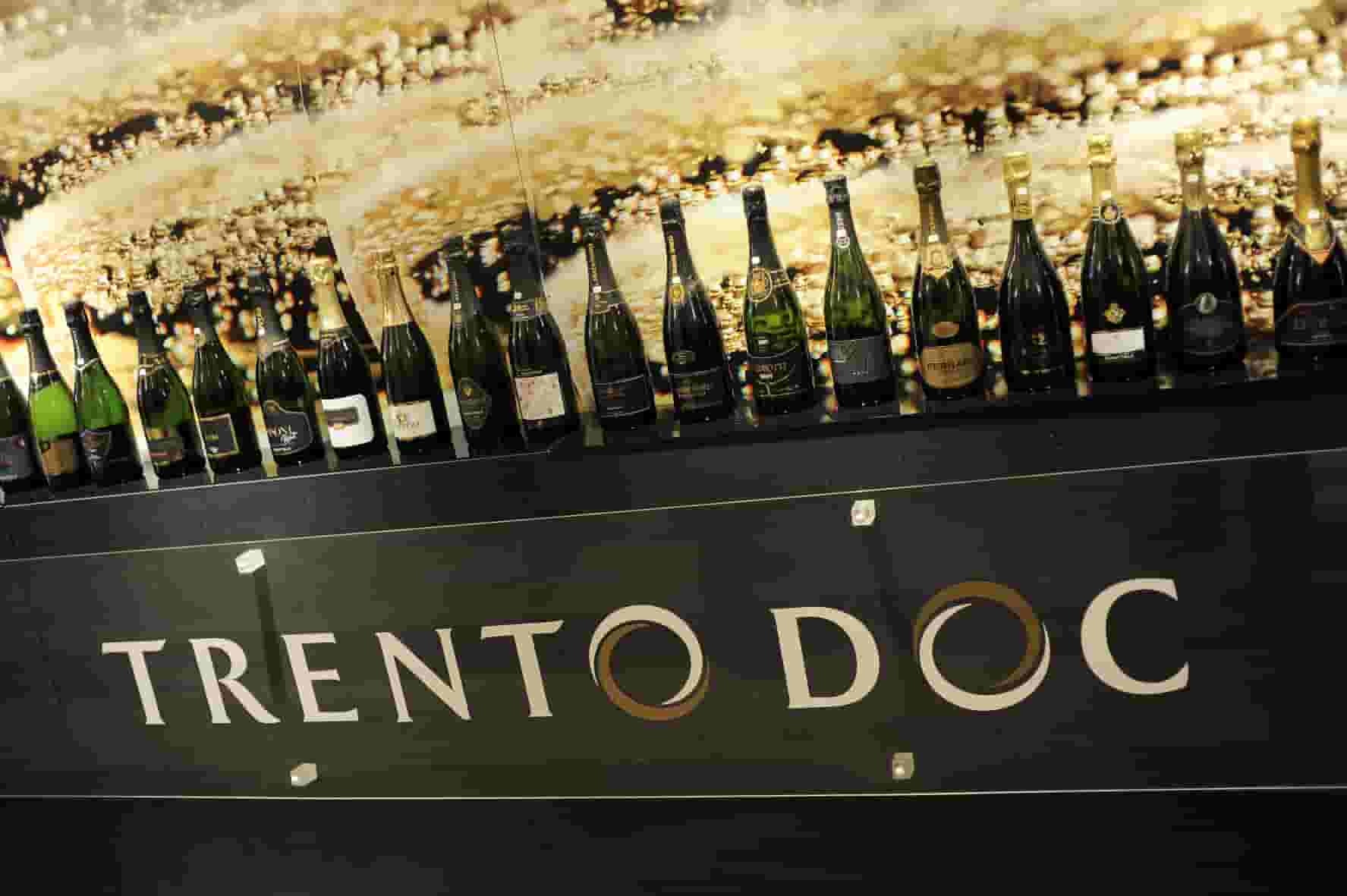 Some dishes shown here are assigned to the typical Trentino kitchen because it is widely used, however:
Polenta is widespread throughout Italy and: Veneto, Valle d'Aosta, Lombardy, Piedmont, Emilia-Romagna and Friuli-Venezia Giulia are, in turn, very strong consumers;
Many dishes, such as Canederli or (Knödel), strudel and speck and many others, are of Austrian origin and, given the long tradition and history that binds Trentino to Tyrol, have spread mainly through South Tyrol but are widely present also in Trentino so some items are in common (with different names) with South Tyrolean cuisine;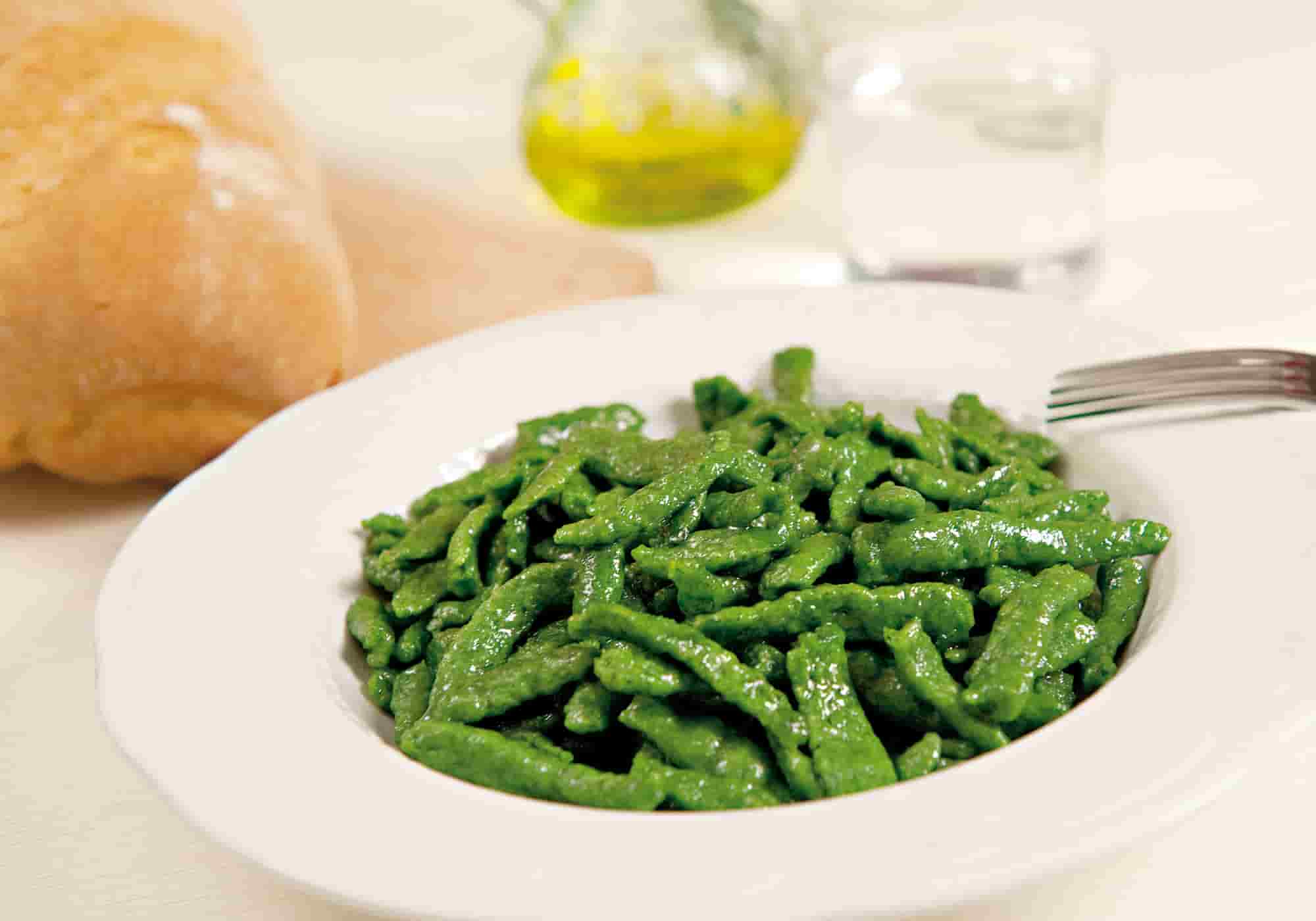 South Tyrolean cuisine
South Tyrolean cuisine (in German Südtiroler Küche) is the expression of the culinary art developed in the province of Bolzano. It is a combination of Tyrolean culinary tradition and typical Italian cuisine and is also influenced by Viennese cuisine.
South Tyrolean cuisine is highly appreciated and is internationally renowned. South Tyrol with its 20 Michelin stars is the most awarded Italian province of the French guide.
There are also generally popular products among the German-speaking populations, such as the Brezel (or Laugenbrezel or Brezen), the sauerkraut or Sauerkraut and the Würstel or Frankfurter or Wiener;  Kaiserschmarrn and the Strudel of the Habsburg tradition; the Rösti, of Swiss origin;  Spätzle of Swabian origin.
Many of these dishes are also characteristic of Trentino cuisine, thanks to the centuries-old union of Trentino with Alto Adige under the Habsburg monarchy.
Along with typical Tyrolean dishes, Italian cuisine (from ravioli to gnocchi, from tiramisù to panna cotta) is strongly present in Alto Adige. Polenta in South Tyrol dialect is known as Plent. Typical of South Tyrol is black polenta or Schwarzplent.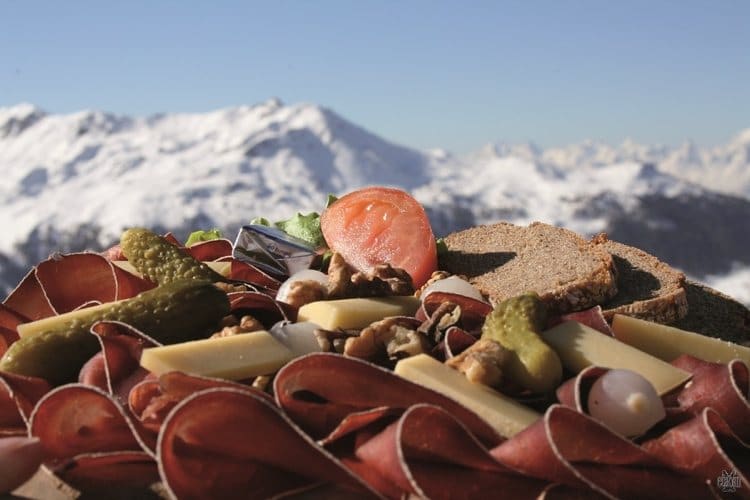 Meats and cheeses
Speck
Kaminwurzen
Graukäse
Hochpustertaler
Sesto mountain cheese
Stanga di Dobbiaco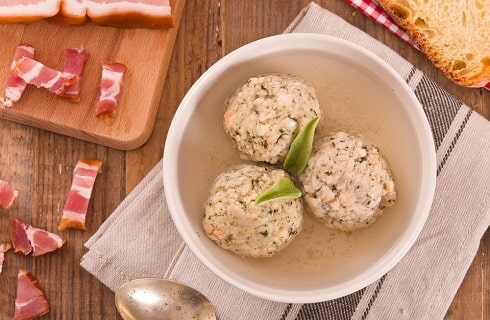 First dishes
Canederli or Knödel
Schlutzkrapfen
Spatzle
Tirtlen
Barley soup (Gerstensuppe)
Goulash soup (Gulaschsuppe)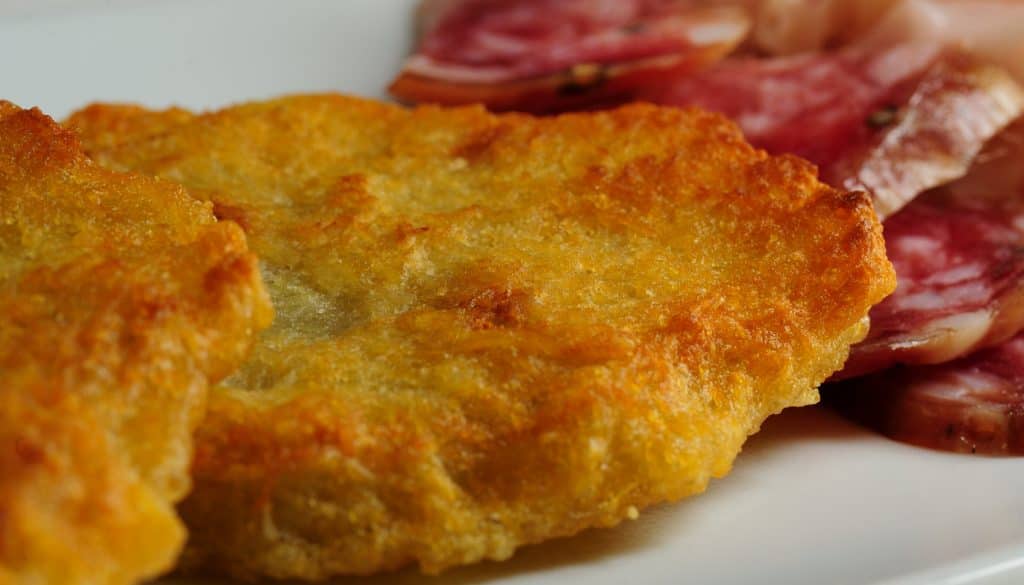 Main dishes
Mutton or Hammelfleischgerichte
Würstel Meraner
Goulash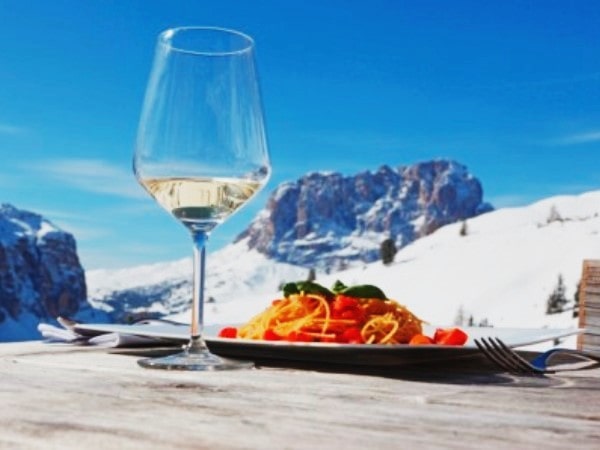 Side dishes and vegetables
Gröstl or Grestl
Röstkartoffeln
Desserts
Strauben
Donuts
Strudel
Buchweizenroulade (buckwheat roll)
Wines and liqueurs
Forst beer
Grappe (Schnaps):
Kranewitter
Wine:
Santa Maddalena
Lagrein
Aromatic Traminer (Gewürztraminer)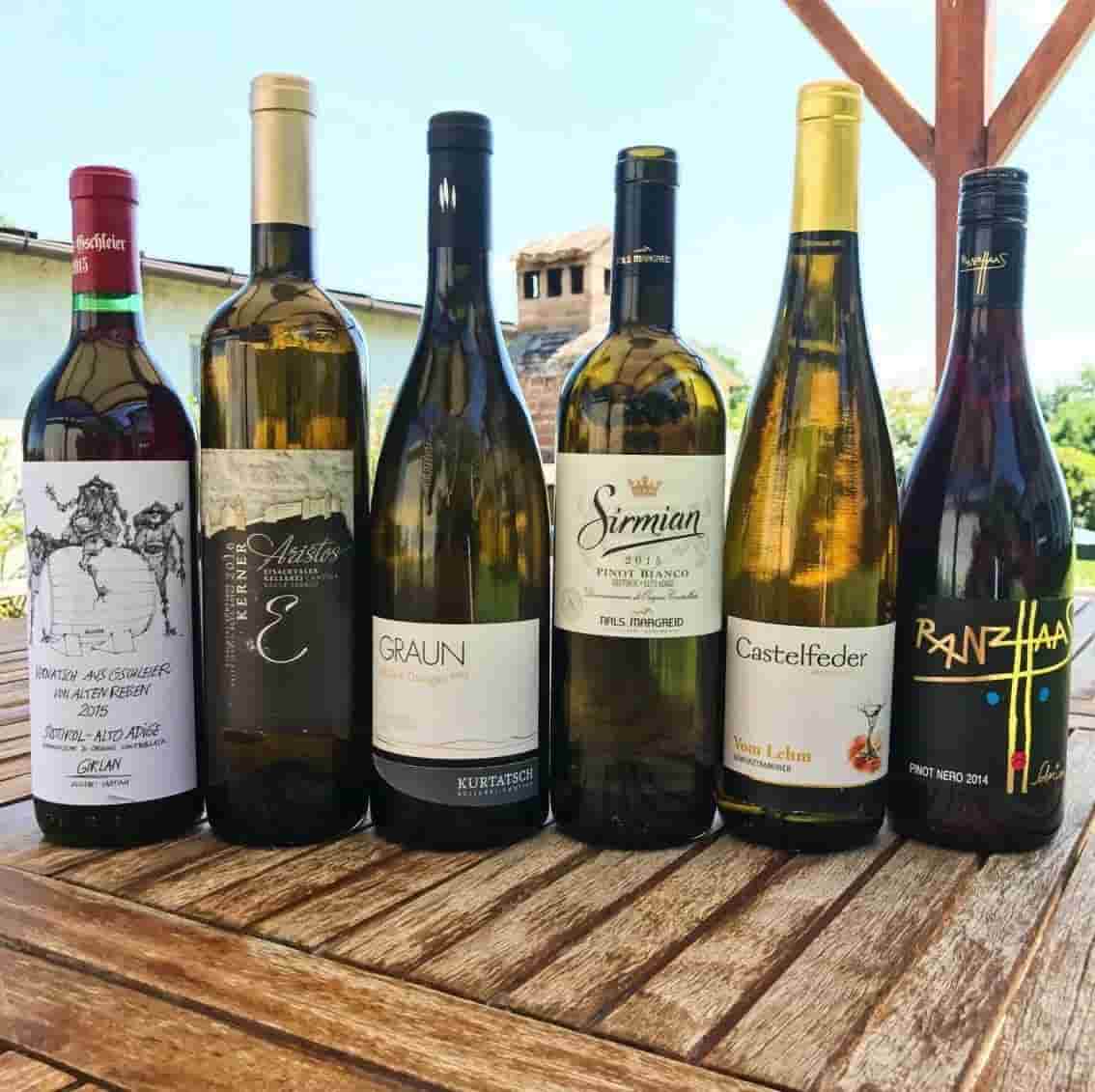 If you liked this article, put a like on my Facebook page
if you want to learn how to make fresh handmade tagliatelle, with the traditional Bolognese Meat Sauce subscribe to one of my classes.
Short class
one-day class
or the new Online Cooking Classes to live a cooking experience directly at your home
See you soon with a new article.
Chef Luigi